ParkerVision RF Technologies
Energy Sampling Technology
D2D® Benefits
Energy Sampling Technology
ParkerVision pioneered direct-conversion RF receivers using energy-sampling technologies.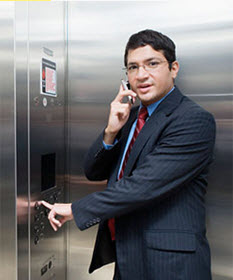 At one time, super-heterodyne technology was the mainstay for handset receivers. High performance was achieved through multiple down-conversion steps using conventional mixers that required high L.O. power levels for the desired sensitivity and linearity. This approach was impractical for low-power-CMOS applications, then, and for today's highly integrated, deep submicron CMOS transceivers and SoCs.
ParkerVision created a fundamental shift in RF signal processing. Using RF energy sampling technologies, it was first to develop a practical, matched-filter correlator for frequency down-conversion. The technologies provide the highest sensitivity, bandwidth and dynamic range that are available for direct-conversion receivers, in addition to benefits in selectivity and rejection of interference. These benefits are enhanced by eliminating RF signal division between I and Q paths, which result in lower power consumption and better demodulation accuracy.
Better still, the technology has been proven to be compact and cost effective in CMOS technology. The technology enables multimode receivers to be implemented in ever-decreasing CMOS geometries and voltage levels, while facilitating ever-increasing levels of functional integration. By reducing redundancy, silicon area shrinks. By improving dynamic range, fewer resonant structures and external SAW or BAW filters are required. Now, the technology is being applied to a wide range of applications, including handsets, embedded modems, and tablets, that must accommodate various combinations of GSM, EDGE, CDMA, UMTS, TD-CDMA, and LTE standards.
Features

Low Power Consumption
High Sensitivity
High Intercept Points
Low Voltage Operation
Small Footprint
Benefits
Ease of integration and reduced cost

Longer general-use battery life

Fewer dropped connections, more sustained high-data-rate demodulation

Resistance to interference

Integration within decreasing CMOS geometries
D2D® Benefits