D2D® ("Direct-to-Data") is a revolutionary technology used in receiving and transmitting radio-frequency (RF) communications signals in mobile telephony, wireless internet (WiFi), internet of things (IoT), and many other applications. D2D technology enables the overall most efficient and highest performance direct conversion for baseband-to RF and RF-to baseband signals. Similarly, D2D technology is also advantageous for RF-to-IF (intermediate frequency) conversion.
The body of intellectual property for D2D technology is protected by over 100 domestic and foreign patents. Through licensing, companies, including one of the world's largest consumer products companies, are choosing to adopt the advantages of D2D technology for their RF integrated circuits (IC's) and systems-on-chip (SoC's) for use in applications such as mobile, consumer, and IoT products for the 5G and IoT revolutions.
In addition to semiconductor IC's, ParkerVision offers strategic customers additional opportunities for engagement: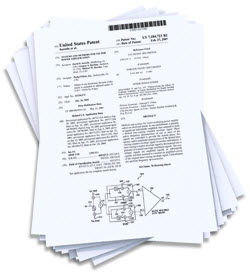 ● Joint Development (revenue sharing)
● Intellectual Property Licensing
● Consulting and Design Services
With nearly 250 issued wireless/mobile communication patents worldwide, ParkerVision has the technologies and expertise that enable us to meet the needs of today's customers and market.